we're Dgazelle Digital - Built on values, fueled by data and driven by creativity.
Our mission is simple - To give you access to every digitally connected individual regardless of their geographical location.
We deliver revenue-generating digital marketing solutions.
We are a Digital marketing and creative service agency situated in Lagos, Nigeria. Our story originates from our experience in advertising, marketing, technology and design. Our work is inspired by art, passion, and one simple principle – To consistently deliver excellence to every individual or business we serve
We are a new generation of globally connected collaborators, co-creators and crowdsourced makers. We believe the human truth of being connected. Our mission is to give you and your  business an unfair advantage over your competitors and help you stay ahead of the curve by helping you tell your story in a unique way that will connect you to your target audience.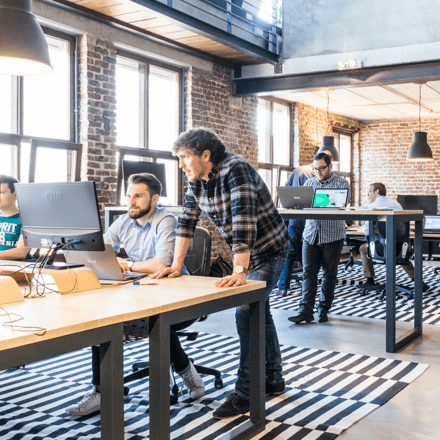 We are young, we are fearless and relentless when it comes to helping brands grow. When it comes to your business, our creativity knows no bounds.
Exceptional customer service
Our team of professionals are more than your typical account managers. We are with you throughout and even after the process, attending to all your concerns 24/7. We make your digital experience memorable!
Best value for your money
Say goodbye to costly, unpredictable and inconsistent digital services and lack of returns. We bring your annual outlook and tactical plans together into integrated campaigns with weekly summaries, monthly performance reports, and quarterly reviews. We consistently deliver excellence to any business or individual we serve.
we utilize what works for you
We harness social media advertising, blogging, SEO, website content management, email marketing, marketing automation, reporting and analytics in your Business Advantage strategy. We constantly analyze what's being effective to continuously improve your strategy and get more for your marketing spend.
We Believe In Hard Work And Dedication
>We are Africa's fast growing Digital Agency that exists to help you or your business dominate the market by helping you reach out to thousands of customers who are looking for your product or service.
The Faces Behind our Success
Sunday Samuel
CEO | Digital Marketer
Tonye Bob-Manuel
Social Media Ninja
Mechizedek Anyawu
Lead Designer







We're client partners first, committed to paving the way for growth. We're focused on helping brands disrupt their industry through digital marketing
Do you want to grow your business?